In a dramatic turn of events, Ozy Media's charismatic founder, Carlos Watson, has vehemently denied defrauding investors in his now-defunct media venture. Watson, a former MSNBC and CNN host and an Emmy-winner, finds himself entangled in a federal criminal case that he claims is racially motivated. He insists that the charges against him are part of a broader issue that disproportionately affects people of color and marginalized communities.
Watson's arrest in February followed the guilty pleas of two high-ranking Ozy executives, including former COO Samir Rao. Prosecutors allege that Rao impersonated a YouTube executive during a reference call with potential investor Goldman Sachs. Watson's defense team contends that he is being unfairly targeted due to what he describes as "entrepreneuring while black."
In a written statement, the 54-year-old Watson argued that he is a victim of racial profiling, stating, "While it's horrifying to think that white prosecutors would target me, every person of color knows that it happens."
Watson's attorneys filed a motion to dismissal the case, claiming that he is being charged for behavior that is common in the world of media startups. Federal prosecutors have vigorously denied these claims, asserting that Watson is facing charges solely for his alleged criminal activities.
The upcoming hearing in Brooklyn on Thursday, October 26, 2023, will address Watson's motion to dismiss and another motion to suppress evidence that he claims was illegally obtained. The US Attorney's Office in Brooklyn, where the charges were filed, declined to comment on Watson's allegations.
To support his argument that the case should be dismissed on Constitutional grounds, Watson's attorneys pointed to their analysis of prior cases handled by the three prosecutors assigned to Watson's case. They claim that 90 percent of the defendants charged by these prosecutors were non-white, a stark contrast to the overall non-white population in the district.
Prosecutors rejected this statistical analysis, contending that Watson's attorney, Ronald S. Sullivan Jr., "ignores the well-documented fact that crime rates vary among racial groups", and should not be used as a sole determinant. Sullivan argued that racial disparities in criminal conviction rates are often the result of discriminatory policing and prosecution practices, rather than differences in crime rates among racial groups.
The indictment against Watson, unsealed in February, includes charges of conspiring to commit securities fraud and wire fraud. Watson is also accused of identity theft related to an Ozy executive's alleged impersonation of a media executive. Watson emphasized that he has faced racism throughout his life and overcame various challenges to attain success.
After working at McKinsey & Company and Goldman Sachs, Watson embarked on a career in media, initially as a political commentator on cable news and later as the anchor of an MSNBC show. He founded Ozy in 2012 with financial support from investors like Laurene Powell Jobs.
Ozy was conceived as a platform for "the New and the Next," providing fresh perspectives, introducing rising stars, and offering new insights into various topics. However, the company struggled under a mountain of debt and questions regarding its fundraising tactics.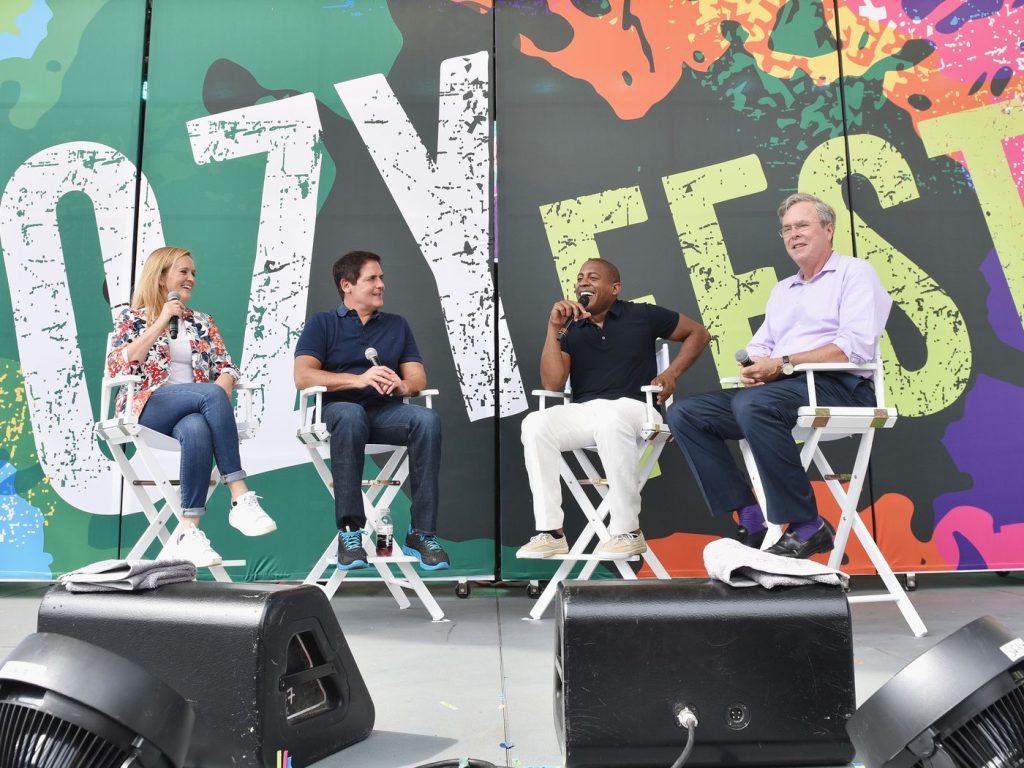 The New York Times reported in October 2021 that one of Watson's top aides, Samir Rao, posed as a YouTube executive while Goldman Sachs was making an investment reference call, dealing a significant blow to Ozy's reputation.
US Attorney Breon Peace, himself African American, characterized Watson as a "con man" who had run Ozy like a criminal organization. Watson's attorney Sullivan, however, argued that Peace might not be aware of discriminatory practices occurring within his office. He likened the situation to saying that a police chief's race ensures non-discriminatory policing within their jurisdiction.
Sullivan also questioned why the case was brought in Brooklyn when Watson and Ozy were based in California, suggesting that prosecutors ignored other cases of fraud involving New York-based companies. Watson's defense has compared his situation to other media firms, such as Vice Media and BuzzFeed, which had reportedly employed questionable tactics to attract investors.
Carlos Watson, who remains steadfast in his denial of the charges, sees this legal battle as a larger struggle for racial equality. He stated, "The beauty of adversity is that it reveals who you truly are. Every morning, I look in the mirror and remember why I started OZY – to give a voice to the voiceless and bring light to dimly lit corners of the world. That mission is larger than me, larger than these charges, and it fortifies me each day."
In a contentious legal battle with wide-reaching implications, Carlos Watson's claims of racial bias will be closely examined as the case unfolds in Brooklyn.