OPINION
Dear Friends,
I verified, late yesterday afternoon, upon learning the news from Delaware's WDEL NewsRadio that Andre Bouchard would be retiring from his perch atop the Chancery Court in just four short months!
Please allow me to take a victory lap! I've been calling for the removal of Andre Bouchard for years! It's about time. I truly believe all of my hounding has finally paid off. I've been right about this guy for all of these years. You can't hide the truth and cover-up forever. From what I have seen over a significant period of time, the obvious, incestuous, cronyistic relationships between Bouchard and his former colleagues at Skadden Arps, other specific attorneys with conflicts of interest, former Delaware Supreme Court Justice Leo Strine, who also left his perch with more than half his appointed term left to serve, is for all intents and purposes, in my educated opinion, a legal way for a certain types of corruption to be swept under the rug.  See a pattern here, folks?!
Where there is smoke, there is fire. Things have obviously gotten way too hot in Delaware, where the controversial TransPerfect case,  Leo Stine, and primarily Chancellor Andre Bouchard have, in my view, have put America's First State in the national spotlight in the most unfortunate, and unflattering way possible. Now, it is time to pay for that, just as Strine already has. People don't simply walk away from all-powerful, prestigious, influential, extremely well-paying state jobs with never-ending health insurance and other benefits.
I believe Bouchard was politically compromised early in his tenure, during the absurd, Sussex County appointments of the Deputy Register of Wills office job, which I wrote about quite a bit and even elicited a letter from him to me about my columns. As I have seen it, Bouchard crossed many lines a judge should not cross, in the notorious TransPerfect case, which I've been writing about in this space for the past few years, indeed it was only a matter of time before he had to move on??
God knows what's going to come out about this in 2021? We'll likely never know the circumstances under which this retirement came about. Folks, the arrogance, the bias, and the appearances of impropriety in Bouchard's court were an international embarrassment for Delawareans. Was it his decision or that of Delaware Governor John Carney? Hopefully we'll find out the details as I continue to cover Delaware operations through the Coastal Network.
Regardless, Bouchard's leaving is a blessing and hopefully his replacement will be one who maintains ethical objectivity in rulings involving businesses incorporated in Delaware. I would say in all confidence that the continuation of roughly one-third of Delaware's income from corporate franchise taxes depends on maintaining the once nationally respected ethics, wisdom, and equity of Delaware's unique Chancery Court.
Please read the WDEL article below.
I would LOVE to hear your feedback on this. Please send me your thoughts.
Respectfully Yours,
JUDSON Bennett-Coastal Network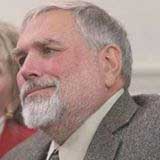 https://www.wdel.com/news/delaware-court-of-chancery-chancellor-to-retire-next-year/article_7432cca8-4a1b-11eb-afc1-8727afe462cc.html
Delaware Court of Chancery chancellor to retire next year
Published Dec 29, 2020 at 4:24 pm
Chancellor Andre G. Bouchard
The leader of Delaware's Court of Chancery is retiring in the New Year.
Chancellor Andre Bouchard will step down at the end of April after nearly seven years as chancellor.
Bouchard said he plans to enjoy more time with his family and pursue "other interests," but did not get specific.
"It has been an honor of a lifetime to serve the citizens of Delaware as the steward of this special institution," said Bouchard in his resignation letter to the governor.
Chancellor Bouchard was sworn into office in May of 2014 after being nominated by then-Governor Jack Markell. Bouchard spearheaded the effort to expand the Court of Chancery for the first time in over 28 years, increasing its members from five to seven, while maintaining the court's international reputation in corporate and commercial law.
Gov. Carney thanked Bouchard for his leadership.
"For more than 225 years, the Delaware Chancery Court has been known for its excellence, its stability and objectivity," said Governor Carney. "Chancellor Bouchard has built on that legacy and has served the State of Delaware with distinction. During his time on the bench, Chancellor Bouchard also oversaw an expansion of the Chancery Court to keep pace with caseloads as more entities choose Delaware as their legal home," he said.
Prior to his appointment on the esteemed court, Bouchard spent 28 years in private legal practice in Wilmington.