OPINION
Dear friends.
Another article has surfaced about Delaware Chancellor Andre Bouchard leaving his post 5 years before his term was set to expire. As much time and energy I spent in touting that it was time for Bouchard to be removed, I feel the absolute need to reiterate: Persistence is a virtue, and it stands to reason that when an appointed Judge is exposed for perceived corruption, the safest and most prudent thing to do is to resign.
I will never know for sure, but I would bet the ranch Andre Bouchard was actually told to resign, else he be removed. I intend to keep the heat on Delaware's ineptitude and judicial failings until change occurs. Hopefully, Bouchard's resignation will open the door for a better jurist who will distribute equity as required.
Please read the article below from Delaware Business Now and send me your feedback.
Respectfully yours,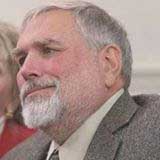 JUDSON Bennett-Coastal Network
Bouchard plans to retire as Chancellor
Delaware Chancellor Andre G. Bouchard informed Gov. John C. Carney and his judicial colleagues that he plans to retire effective April 30, 2021.Bouchard said it was time to step back, enjoy more time with his family, and pursue other interests, according to a release from the state court system. He did not announce any specific plans after he retires from the bench.
Chancellors and vice-chancellors often return to practice corporate law.
"It has been an honor of a lifetime to serve the citizens of Delaware as the steward of this special institution," Bouchard wrote in his letter to the governor.
"Confronting a court expansion, a burgeoning caseload, and a pandemic, Chancellor Bouchard led the Court of Chancery with humility, imagination, and grace," said Delaware Supreme Court Chief Justice Collins J. Seitz, Jr. on Tuesday. "We thank him for his public service, and wish him the best in life after the bench."
"For more than 225 years, the Delaware Chancery Court has been known for its excellence, its stability and objectivity," said Carney. "Chancellor Bouchard has built on that legacy and has served the State of Delaware with distinction. During his time on the bench, Chancellor Bouchard also oversaw an expansion of the Chancery Court to keep pace with caseloads as more entities choose Delaware as their legal home. On behalf of all Delawareans, I want to thank Chancellor Bouchard for his leadership."
Bouchard was widely respected within the legal community. He presided over the proposed merger of CBS and Viacom that had been opposed by CBS management.
His most controversial case involved the sale of translation services company TransPerfect and the appointment of a custodian. He continues to be harshly criticized by Phil Shawe, who prevailed in the case as litigation related to the case has continued. The state's retired judiciary and legal community rallied to his side at one point during the lengthy dispute. Under judicial ethics rules, Bouchard cannot respond to the criticism.
Shawe offered the following:
"This is a defining moment for the State of Delaware. Hopefully, the next Chief Chancellor will have a true sense of justice, informed by real-world bench and business experience — not white male privilege – and not political connections – perhaps adding diversity to the court. With a fair-minded, even-tempered, and experienced appointee, the Delaware Judiciary has a real opportunity to regain the public's trust and confidence."
Citizens for a Pro-Business Delaware, a group that describes itself as being comprised of TransPerfect employees and state residents offered the following:
"As we continue our fight for transparency and accountability, we hope that Governor Carney will make the right decision to restore trust in the Chancery Court by nominating a candidate who will bring a diverse perspective to the court. At the same time, we will not rest until the systemic issues of the court are fixed. We're optimistic that with Chancellor Bouchard's retirement, we can achieve a more diverse, fair court for Delawareans to be proud of."
Another noteworthy case involved the proposed merger of CBS and Viacom that had been opposed by CBS management.
Bouchard was sworn into office on May 5, 2014, following his nomination by Gov. Jack Markell. During his time as chancellor, the state experienced substantial growth in the number of business entities it serves, through incorporation in the State of Delaware.
Due to demands on the court's docket, Chancellor Bouchard spearheaded the effort to expand the Court of Chancery for the first time in over 28 years through the enactment of legislation in 2018, which increased from five to seven the number of constitutional judicial officers on the court.
Before his appointment, Chancellor Bouchard spent 28 years in private practice in Wilmington, Delaware, most recently as the managing partner of a corporate and commercial litigation boutique he founded in 1996.
Bouchard spent most of his youth in Delaware, graduating from Salesianum School in 1979. He received his B.A. summa cum laude from Boston College in 1983. He received his J.D. from Harvard Law School in 1986.