OPINION
Dear Friends,
Isn't it interesting that both former Chief Justice Leo Strine and Chancellor Andre Bouchard will both have departed their honorable appointments well before their terms were up. Both of these jurists are grotesquely overrated, in my opinion, and their logical decisions indicated, especially in the notorious TransPerfect case, extreme bias, subjectivity and conflicts of interest, rather than clean, open, reasonable, and fair adjudication.
Under Chancellor Bouchard's tenure, his bias, irregularities, and appearances of impropriety, creating the "tonque in cheek" name of Bouchard's Court by some attorneys, calling it the Court of "Inequity," where there is concern about favoritism. I remember famous litigator, liberal Professor Alan Dershowitz (a Democrat), who was hired to represent Shirley Shawe in the TransPerfect case, after having experienced Chief Justice Leo Strine's absolute bias, and rude ignorance during the appeal.  I was appalled. Furthermore, Strine's decision was totally flawed and represented a "Taking" under the 5th Amendment.
Both Strine and Bouchard worked for the notorious law firm of Skadden Arps. Check out their reputation, folks! It is my belief that these seemingly incompetent and biased judges have hurt Delaware and I am glad they are gone. Good riddance!
My friends in Delaware, what do you think is coming next? Now that Strine is gone and Bouchard is fleeing in April? Will equity be returned to Delaware?
As always, tell me what you think! Your feedback is important, welcome, and appreciated.
Respectfully Submitted,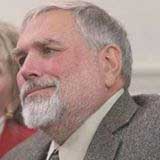 JUDSON Bennett-Coastal Network