OPINION: Skadden Unethically Charges $3.5 Million More in Fees in the TransPerfect Case that ENDED TWO YEARS AGO!!!
Fraudulent Billing Apparently About to be Rubber Stamped by Judicial Extremist Andre Bouchard Just Before He Retires From His Perch on Delaware's Chancery Court—Corruption?
Dear Friends,
Just when you think it can't get more outrageously corrupt in Delaware, the Good Ole Boy cronies raise the bar on deceit yet again!!! Will they continue to get away with it?
This is ON TOP OF the $15 million the notorious law firm of Skadden Arps already paid themselves from TransPerfect's corporate coffers—approved and sanctioned by Delaware's Chancellor Andre Bouchard.
Folks, it is hard to fathom how $3.5 million worth of work was ever done in this case period, much less a closing-kiss goodbye to Chancellor Bouchard's former employer—Skadden Arps?
I've been covering this situation for seven years, and this case never fails to leave me in a state of disbelief! Thank God Andre Bouchard is retiring, and in my view, in disgrace.
Would love to hear your thoughts on this $3.5 million extra golden parachute. Please read the disconcerting article below and send me your thoughts.
Respectfully yours,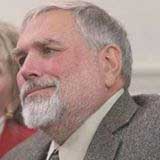 Judson Bennett-Coastal Network
https://www.businesswire.com/news/home/20210114005772/en/Expert-Analysis-Determines-Skadden-Arps-Law-Firm-Engaged-in-Unethical-Billing-Practices-Citizens-for-a-Pro-Business-Delaware
Expert Analysis Determines Skadden Arps Law Firm Engaged in
Unethical Billing Practices: Citizens for a Pro-Business Delaware
Although the Chancery Court ruled to unseal the firm's bills, Skadden Arps sends TransPerfect an additional $3.5 million in unwarranted and highly questionable fees
January 14, 2021 11:12 AM Eastern Standard Time
WILMINGTON, Del.–(BUSINESS WIRE)–Nearly three years after the court-ordered sale of TransPerfect, Delaware's Court of Chancery has finally reversed it prior erroneous order from one year ago and ruled that Skadden Arps' must unseal their most recent billing records, which now total close to $3.5 million on top of the more than $15 million already charged to the company. Throughout multiple motions in 2020, the Chancery Court has slowly ruled in favor of transparency in the case proceedings and billing records. Today, over the strenuous objections of Skadden the court stated that "any future fee petitions of the Custodian and/or his counsel and any Billing Records filed with the Court shall not be filed under seal."
The new ruling is a huge step towards transparency and accountability in the Chancery Court and its appointment of custodian Robert Pincus, a former senior partner at Skadden Arps. The shocking new $3.5 million in bills are only for services rendered in the last year alone despite the auction of TransPerfect having concluded in November of 2017. The inflated and questionable billings are being hotly contested by TransPerfect after a firm that specializes in legal fee auditing found that Skadden had overbilled TransPerfect by more than $1.7 million.
The report of David Paige, Esq., legal standards of billing expert and member of the Professional Responsibility Committee of the Association of the Bar of the City of New York characterized Skadden Arps' overbilling as "the continued submission of large numbers of generally objectionable billing practices identified in the Analyzed Bills, combined with the unreasonably high rates, inefficiencies and lack of transparency [which] necessitates a series of across-the-board reductions to account for these issues."
He further goes on to state that in his experience, "a firm that rejects transparency and objective fee analyses simply does not want to be questioned." Paige also notes that Skadden is arguing that their "bills be paid in full even if unreasonably incurred, allegedly because of TransPerfect's unpleasant conduct. In other words, it is proposed that the court need not engage in an objective fee analysis because TransPerfect somehow 'deserves' to be punished by a higher fee."
Said Citizens for a Pro-Business Delaware Campaign Manager Chris Coffey, "As we have seen at nearly every step in this case, Skadden Arps has refused to meet bare minimum standards of transparency, hoping to bank on a court system that invites confidentiality and often allows them to do as they please. The report from billing expert David Paige just confirms what we've known all along – there's nothing Skadden won't do to earn an extra buck, billing three times the market rates even if it means ignoring industry standards and ethics."
"Skadden's parting salvo, incoherently charging an additional $3.5 million for the work they did to protect their own secret bills, is just par for the course. Well, the thousands of hardworking TransPerfect employees who have seen their company spend millions of dollars on an illogical forced sale that was completed years ago are not a feeble foe. We will continue to expose Skadden Arps' reckless and unethical behavior until the courts force the accountability that TransPerfect's employees deserve."