OPINION 
Dear Friends,
In my view, there is one word that defines Chancellor Andre Bouchard's career, it is: CORRUPTION.
And as this story below confirms, at least he is consistent. My sources say Andre Bouchard is set to kiss his Skadden and other friends goodbye with a slew of golden parachutes, seemingly, in my opinion, financed by TransPerfect workers — per usual, his rulings are expected to have nothing to do with the merits or the law.
Law360 quotes this line on Bouchard: "We expect that those rules will be ignored by Delaware and the soon to be ex-Chancellor [Andre G. Bouchard] in a final insult to this profitable company he tried to destroy, making millions for his friends along the way."
What more damage did the lame duck Chancellor Bouchard inflict on the 6,000 workers that called for a government investigation into his relationship with Skadden? Stay tuned to the Coastal Network for up to the minute coverage.
Respectfully Submitted,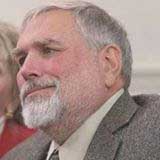 Judson Bennett, Coastal Network
https://www.law360.com/articles/1348398/transperfect-says-ross-aronstam-shirked-its-client-duties
TransPerfect Says Ross Aronstam Shirked Its Client Duties
By Lauren Berg
Law360 (January 25, 2021, 10:36 PM EST) — TransPerfect Global Inc. sued Ross Aronstam & Moritz LLP,  and name partner Garrett D. Moritz, Monday in Delaware Chancery Court, accusing its former counsel of malpractice after it hid information from TransPerfect on the orders of its court-appointed custodian.
Ross Aronstam's representation of TransPerfect during a bitter Chancery Court sale process in 2017 was compromised by its responsibilities to retired Skadden Arps Slate Meagher & Flom LLP partner Robert B. Pincus, the translation company's appointed custodian, who directed the firm to hide billing information from its clients at TransPerfect, according to the complaint.
TransPerfect said it paid Skadden substantial fees for the custodial work, but when the company's owners and officers demanded detailed invoices from Pincus and his firm, they never received them. A TransPerfect shareholder responded by filing a complaint in Chancery Court seeking the invoices, the suit says.
Shortly before that filing, Pincus retained Ross Aronstam to represent TransPerfect and instructed the firm to "oppose all efforts" by the company's owners and officers to find out more about the fees, according to the complaint.
"Despite [Ross Aronstam]'s clear duty to TransPerfect, their client, [Ross Aronstam] negligently, recklessly or willfully followed [Pincus'] instructions, which were directly contrary to the interests of TransPerfect and solely operated to the benefit of [Pincus] and Skadden," the suit says.
Ross Aronstam didn't make any effort to inform TransPerfect of its conflict, according to the suit, nor did it resign or seek guidance from the court.
Even though the court eventually ordered Pincus to provide TransPerfect with the detailed invoices and billing information, TransPerfect says it still suffered harm because the court ordered production of disclosures only for bills for May 2019 and onward. The bills for the time period when Ross Aronstam represented TransPerfect had already been submitted and paid without the company having the right to review them, according to the suit.
"Defendants were not just neglectful," TransPerfect said. "They disloyally breached their fiduciary and ethical duties to TransPerfect, which arise from separate facts, gave rise to separate injuries and requires the award to TransPerfect of separate, equitable remedies."
The suit seeks $50,000 in compensatory damages, litigation costs and interest.
The suit comes after TransPerfect filed a similar complaint in New York state court against Ross Aronstam, accusing the firm of malpractice and breach of fiduciary duty. The company said that then prompted the law firm to go to the Delaware court, claiming TransPerfect was violating the sale process by going to an outside court. The firm is asking the court to hold TransPerfect in contempt, an issue on which the court has yet to rule, according to the company.
"The suit filed today belongs in New York Supreme Court and is nothing more than coerced tomfoolery because under Delaware's rules the Chancery Court may not hear a case that only seeks money damages," Martin Russo, an attorney for TransPerfect, told Law360 in a statement Monday. "We expect that those rules will be ignored by the soon to be ex-Chancellor [Andre G. Bouchard] in a final insult to the profitable company he tried to destroy, making millions for his friends along the way."
A representative for Ross Aronstam did not immediately respond to a request for comment.
Back in 2015, Pincus was tapped as custodian to sell TransPerfect to take the company's warring co-CEOs Elizabeth Elting and Philip Shawe out of the equation – a solution created by a judge as the most equitable way to protect the financial future of the company.
That decision stemmed from what was essentially a business divorce between Elting and Shawe, who started TransPerfect out of a dorm room at New York University in 1992, and were at one point engaged to be married before breaking up in 1997, according to court records.
While their romantic ties appeared to fall apart, their business relationship did not, and over the years the translation company grew into a global powerhouse in the industry with 92 offices in 86 cities worldwide, court records show.
But the co-CEOs' professional dealings eventually fractured into a morass of litigation in both Delaware and New York, with Elting seeking to have the company dissolved because of the endless corporate battles.
The case went before the Chancery Court for a six-day trial in 2015, and during post-trial arguments, Chancellor Bouchard warned the pair to come to some sort of settlement or he would be forced to write an opinion that makes both sides look "small-minded, petty and vindictive."
Then in May 2016, Shawe made a $300 million offer to buy out Elting's 50% stake in the company, before he won a stay in August 2016 to appeal the company's sale. That same month, Shawe was ordered to pay $7.1 million to Elting to reimburse her for the legal fees she ran up while battling him for sanctions over claims that he destroyed or withheld evidence, directed subordinates to enter Elting's office and photograph or take documents and files, and then lied to the court about it.
In February 2017, the Delaware Supreme Court upheld the Chancery Court's right to appoint a custodian to oversee the sale of TransPerfect.
Then in September 2017, Shawe sued Pincus for allegedly warning that Shawe could be barred from bidding for TransPerfect or competing with it after the forced sale, claiming the sanctions threats were unconstitutional. The following month, Shawe said he was slated to buy out Elting's shares, with the purchase approved by the Chancery Court in February 2018 and upheld by the state Supreme Court in May 2018.
When TransPerfect sued Pincus in Nevada state court in 2019, accusing him of improperly billing for his services, Pincus said the company should be sanctioned and held in civil contempt because it flouted the Chancery Court's orders by bringing the suit in Nevada.
The Chancery Court ordered the company and Shawe to pay a $30,000-per-day contempt-of-court sanction, prompting TransPerfect to drop the suit.
TransPerfect is represented by Frank E. Noyes II and Douglas Capuder of Offit Kurman PA and Martin Russo.
Counsel information for Moritz and Ross Aronstam was not immediately available.
The case is TransPerfect Global Inc. v. Ross Aronstam & Moritz LLP et al., case number 2021-0065, in the Court of Chancery of the State of Delaware.
–Additional reporting by Matt Chiappardi, Vince Sullivan, Jeff Montgomery, Reenat Sinay and Kevin Penton. Editing by Breda Lund.