And the Chancery Court is Still, To This Day, Taking Millions From the Company and Its Workers
OPINION
Dear Friends,
Please take a moment to watch this incredible LinkedIn video.
https://www.linkedin.com/feed/update/urn:li:activity:7035307166345351168/
TransPerfect India was facing almost certain destruction at the hands of Andre Bouchard, Kevin Shannon, Leo Strine, Stephen Lamb, Jennifer Voss, and Robert Pincus who are (in my opinion) the pillars of Chancery Court Corruption. If their evil plan to merge TransPerfect into its competitor HIG/Lionbridge had worked, all these jobs, and thousands more closer to home, would have been destroyed. My sources tell me Lionbridge has a large office in another Indian city, and this was a source of sure destruction for TransPerfect India.
Thank god Chancery's evil plan didn't work–and as I see it, the complete string of unending lies by Chancellor Bouchard were exposed and debunked. He dissolved a thriving corporation for dysfunction!
I ask you, does this company seem dysfunctional? Please watch and answer. Your comments are always appreciated.
Respectfully Yours,
JUDSON Bennett–Coastal Network
https://www.linkedin.com/feed/update/urn:li:activity:7035307166345351168/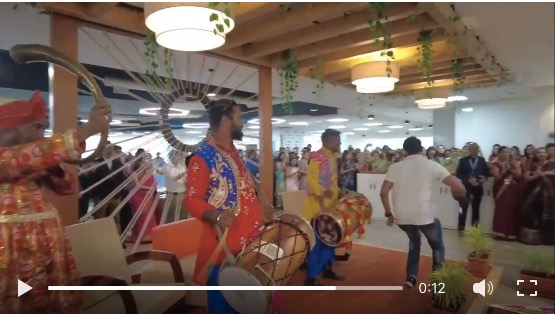 Phil Shawe
President & CEO of TransPerfect | Entrepreneur | Philanthropist |
Coach, Mentor, Leader | Fan of Adventure Travel
Just a typical Wednesday at the Pune TransPerfect office…
A great honor of being CEO is having the opportunity to travel to our global offices, meet with our teams, and celebrate significant milestones.
Thank you to Anita G. and TransPerfect India for the warmest welcome I have ever received—what a surprise! Stay tuned for a second post with big news from Pune.
Happy 20th Anniversary TransPerfect India!